1969 DS21 Pallas US Export
<![if !vml]>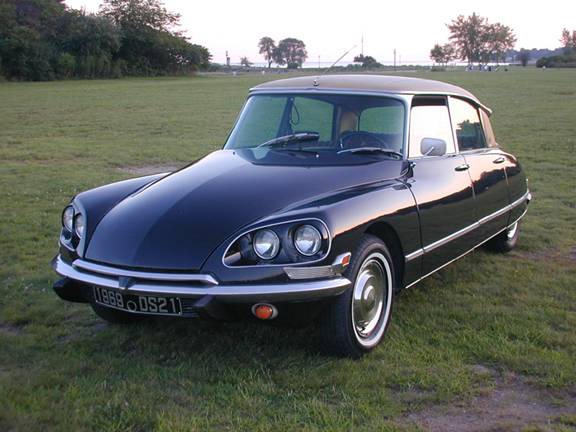 <![endif]>
<![if !vml]>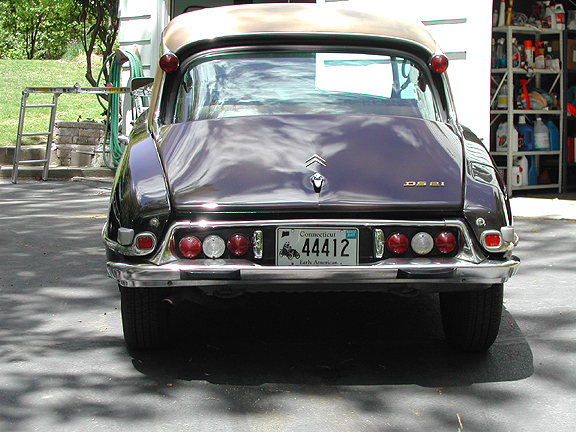 <![endif]>
<![if !vml]>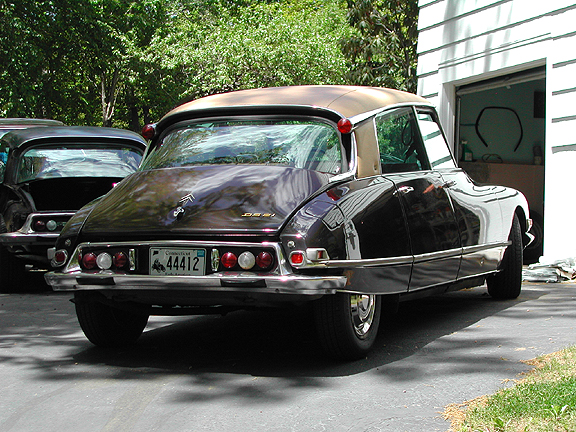 <![endif]>
Bought new by actor Ken Berry (F-Troop, the Andy Griffith Show, etc…) on June 10th 1969, she was then driven by the director of Citroen Cars Corp. of Beverly Hills, CA (see picture below), before being sold again to someone else…
I bought her in Indiana in 2004. She was far from being in working condition and looked more like a part car than anything else.
She is rust free, which is rare for a DS. Also rare is the Brun Ecorse (Bark Brown), the vinyl covered C pillars and the six rear lights.
She is truly my pride and joy.
<![if !vml]>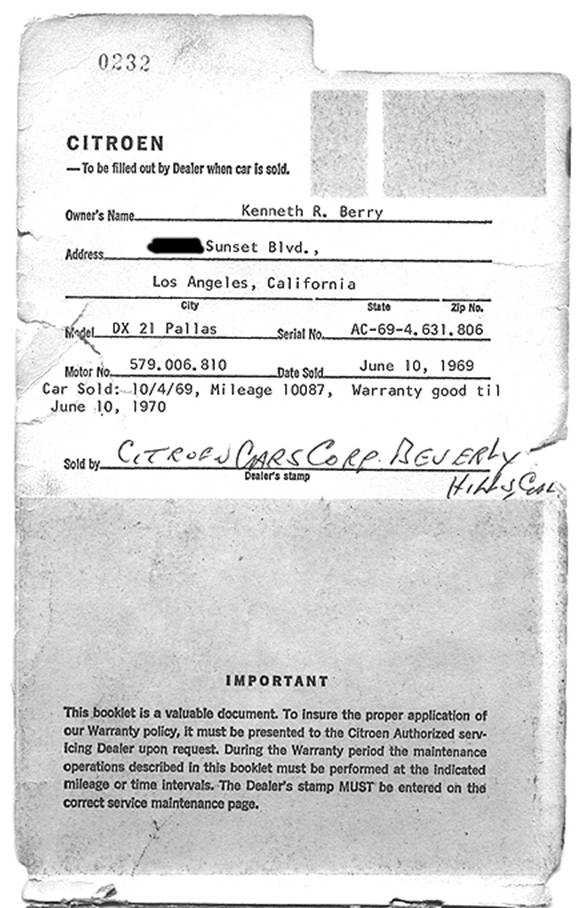 <![endif]>
The reverse side of the maintenance booklet's cover.
<![if !vml]>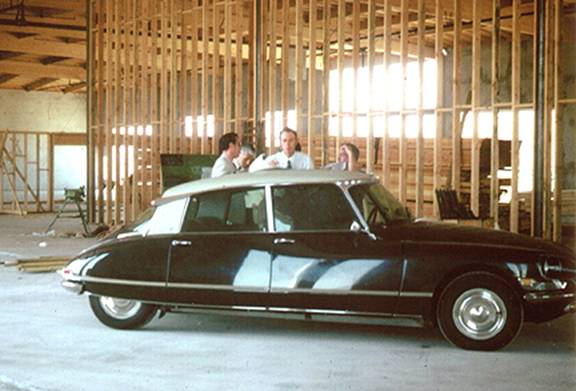 <![endif]>
UPDATE: This is a very interesting picture sent by Richard Bonfond from Sacramento, California. Richard is a Citroen authority in the USA since he and his father worked for Citroen (since 1957 for his father).
When I bought this car, he told me that he remembered seeing a Brown DS with vinyl top being driven by the Citroen "Boss" (Mr. Rene France, left on the picture). He found the picture and there it is!
I blew up the picture to see if the brackets holding the AC condenser running around the chassis matched mine. They do. I have also looked at the right door to see if there are traces of a former right rear view mirror. Bingo!
This picture was taken before the customization; it is really cool to see a picture of my car while she was still new.
Here are the pictures that the previous owner sent me via email:
| | |
| --- | --- |
| <![if !vml]><![endif]> | <![if !vml]><![endif]> |
| <![if !vml]><![endif]> | <![if !vml]><![endif]> |
The following are updates of the progress made on the car after all the mechanical and hydraulic repairs I had to do to make the car roadworthy.
<![if !vml]><![endif]>

Like a lot of these cars, the electrical system was a huge mess. To add to the fun, it was already partially redone with aftermarket wires. So the Citroen schematic did not match. I had to redo a lot of it, wire by wire.

<![if !vml]><![endif]>

Here is the current dash. I recovered the steering wheel with a used original wrap, removed the A/C and found an original heater panel.

<![if !vml]><![endif]>

This car was heavily customized when new (Vinyl top and C-pillars, 6 rear lights, A/C, etc.). So, the headliner was also custom made. It was beige instead of gray. (photo after removal).

<![if !vml]><![endif]>

I tried to find a headliner material that match the original (beige), but no luck.

I redid the headliner and Pallas trim with an aftermarket gray material, which is consistent with a Citroen headliner.  (Link to come)

<![if !vml]><![endif]>

The front seats were reupholster.

(Link to come)

<![if !vml]><![endif]>

After.

<![if !vml]><![endif]>

The interior now.

<![if !vml]><![endif]>

Fuel sender unit.